Member Experience Representative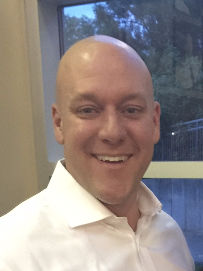 Chad is a native of South Kansas City and graduated from Kansas State University with a degree in Architecture.  After two years working as an Architect he returned to school for Pre-Medical Science courses.  Upon finishing his science coursework he decided to work on gaining a career in Medical Sales.
He started his Sales Career in Optical Sales and after one year was given an opportunity to work with IDEXX Laboratories.  For the next eight years he worked in sales, product and sales training and management before deciding to end his excessive travel to be home most nights.  He married his Wife, and helped her open Clark Family Dentistry in St Joseph, MO.  As his wife was opening her dental practice, Chad began working with Patterson Veterinary while maintaining the books and payroll at the dental practice. In 2015 Chad left Patterson to take the position of CFO at his wife's quickly growing Dental Practice on a full time basis where he implemented many of the business cost savings he had learned from Patterson's partnership with TVC.  Having a true enjoyment in helping his Veterinary Clients either grow their business and/or helping them with business ideas and cost savings over his 14 plus years in the veterinary industry and spending the time in helping his wife run and grow the Dental Practice he decided that he wanted to return to the Veterinary arena to continue to help the Independent Veterinarian compete with the Corporate world of Veterinary Medicine.
When not working, Chad spends all his time with his Family. (Coen 6, Gracen 4, Halle 2 and his wife Heather, age unknown)
 Chad is based out of South Kansas City