Member Experience Representitive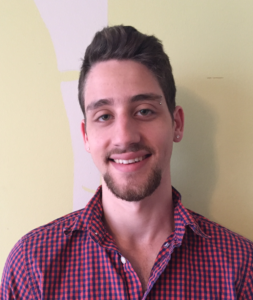 Charlie Morris is a member experience representative at The Veterinary Cooperative. Charlie began working with TVC in September of 2016 and has been a great fit ever since. He graduated with a degree in Communication Management and Design from Ithaca College and has since then worked primarily in the emerging tech industry.                Before working at TVC Charlie was a young entrepreneur having success in creating his own small gaming business as well as working with quite a few large gaming organizations. He most recently spent 3 months working in Shanghai, China for a new tech startup which was producing a new look at mobile live streaming. Charlie was tasked as the regional manager for the North American launch of the product and handled everything from shaping the product to pitching the idea to local investors and potential partners. He has always had a love for the startup culture and hopes to start his own business in the years to come.
                Besides growing up with cats his whole life, Charlie also recently adopted a kitten which occupies most of his time outside work. (And maybe a little time during work too.) He has always had  passion for animals growing up and even volunteered at local animal shelters. Combining his strengths in business and marketing while helping independently owned animal clinics compete for better pricing seemed like a win win situation.

 Charlie Is based out of Chicago IL